Demand for artificial intelligence is growing, but success rates are underwhelming. Here's what you can do to maximize the value from your AI deployment.
AI has the potential to positively impact the way businesses operate, and, even though AI adoption tripled in 2019, around half of projects are still failing to make it from proof of concept into production. Why is that?
There are lots of potential hurdles with AI projects. Firstly, the data itself. The "garbage in, garbage out" principle means that your data needs to be in great shape to allow AI to deliver meaningful results. Another hurdle is setting overly ambitious goals through an excess of enthusiasm about its potential, a lack of understanding about its capabilities. And yet another hurdle is organizational or structural resistance.
We could go on, but let's turn this around and address the positive steps that enterprises can take to deliver the greatest chance of success with their AI projects.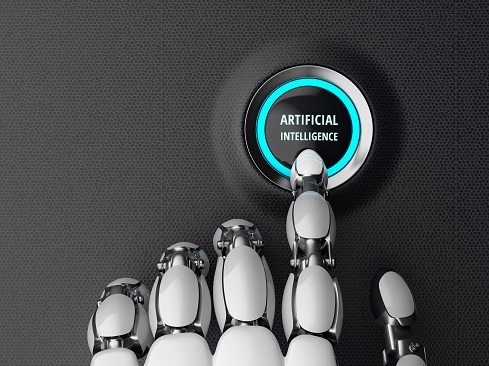 1. Get your data in shape
A solid data strategy is a crucial step on the road to AI. How an enterprise collects, stores, manages and uses data fundamentally alters how an enterprise interacts with the outside world. Preparing existing data can be an arduous and potentially endless task. Having a clearly defined scope and goal for the project is central to its success, and there are great accelerators and automation tools available to shift the backlog and automate the data prep stage as much as possible.
2. Deliver wow, now
If the thought of scaling AI is creating more questions than answers, then it's time to keep it really simple: What is your primary source of business value? Answer that, and then look for solutions that will help support that goal. To give AI in your enterprise the greatest chance of a long-term future in your enterprise, aim to make the biggest impact in the shortest space of time. A warning, however: With so much great AI out there, it will require laser focus to keep to your primary strategic business goals.
3. But keep the long term in mind
Short-term gains are important, not least because the ROI will be a key factor in deciding whether to invest in an AI implementation. However, businesses need to ensure that these short-term wins also align with the future direction for AI in the business.
4. Stay focused
With technology that can have such far-reaching implications, it is all too easy to get pulled off course. Remain focused on the areas or areas in which AI adoption will deliver the short-term win or wins that will deliver most value. This could even mean pushing back on your own senior management, who may, through exuberance, want more AI in more places, without realizing that it would hamper your efforts to deliver more value, more quickly.
5. Tackle the big issues head-on and quickly
As with any development project, it is significantly easier to address the big issues early in the process. The issues could be related to strategy, tools, people or processes. But whatever they are, act fast, before they spin out of control and ultimately derail a project.
6. Bake in ethical considerations and transparency
AI is becoming a familiar part of the workplace, increasingly taking on decision-making that was carried out by humans. AI that's responsible, ethical, legal and fair is a win-win for us all. Compliance with industry regulations should be seen as a minimum. Enterprises should take an active role in ensuring their AI is fair and reflects their values, not least because AI-powered decisions need to be justifiable. For instance, if a candidate loses out on a job or has a loan request denied, they should be able to find out why that decision was made.