Enterprises have made a lot of progress in becoming data driven over the past several years, but organizations continue to cite one major impediment.
As organizations look to speed up their digital transformations and technology progress, one of the big strategy questions is, what is the best approach to getting there? When it comes to data, analytics, machine learning and the rest of artificial intelligence, many organizations have appointed a chief data officer to help hasten the process.
Can one person at the top make the right technology purchase decisions and put the program on the fast track to success? Not really.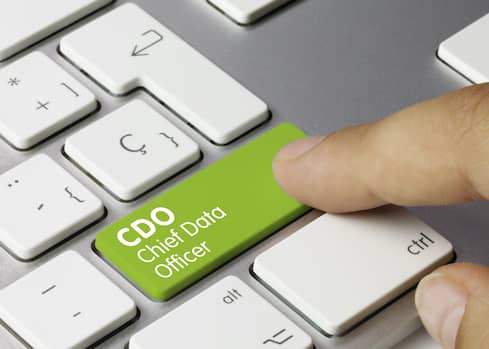 A new survey of business and technology executives at 85 organizations found that one of the biggest obstacles to becoming data driven organizations over the last five years is not the technology itself. It is actually the people or cultural issues. A full 92.2% identified this as the top challenge in the 2021 survey, up from 90.9% the previous year. But while so many agree that people, business process, and culture are the top impediments for organizations seeking to become data driven, figuring out how to fix it is a tough problem to solve.
For more on data and analytics, read here:
"Just appointing a CDO doesn't make you data driven," said Randy Bean, founder and CEO of NewVantage Partners and co-author of the report. "You have to relentlessly execute on it. There's no book or magic formula for success. Each organization is unique. What works for one organization, won't work for other organizations."
One of the big impediments implementing a data and analytics program that delivers business value is a misalignment between the business organization and the data organization. The data professionals spend time and money building the infrastructure like a data warehouse, data lake, or moving the infrastructure to the cloud. But that focus on the data and analytics infrastructure doesn't satisfy the business use cases and therefore doesn't satisfy the business users, Bean told InformationWeek.
"Data organizations that look at business use cases and let those drive investments tend to be the most successful for a number of reasons," he said. "By doing that they establish credibility within the business and within the organization. That can lead to establishing a level of momentum that results in progress."
While appointing a chief data officer is not a silver bullet for achieving success in being data driven, more organizations than ever are establishing that role. The 2021 survey reveals that 65% of organizations have appointed a CDO, up from just 12% in 2012. The NewVantage report notes that over half of leading companies have established a CDO function and appointed a CDO for each of the past 5 years.
Where do the most successful of these executives come from? In 2021, 44.4% of them are outsiders or external change agents. Another 23.5% in 2021 are company veterans or insiders. Line-of-business executives who own the business results make up 16.1% of CDOs in 2021. Just 8.6% are data scientists or analytics leaders, and only 7.4% are technology executives. The NewVantage report notes that these results represent a slight shift back in favor of company veterans compared to last year when just 15.8% of CDOs fell into that group.
Wherever the CDO comes from, the key to his or her success is in striking a collaborative partnership with the business side of the organization. Bean counsels that these executives should take care with the language they use, too. While their own staff may understand certain terms such as data curation, data fabric, and master data management, that's not the lingo to use with the line of business manager. Don't try to teach them the language either. Just speak to them in terms they will understand, Bean said.